---
Kampf Telescope Optics (KTO) is a company specialized in the management, design and realisation of innovative and sophisticated optical systems and subsystems, in particular for application in fusion and space industry. The company is located in Munich, Germany.
In the fusion market the need for optical systems is increasing with the progress of the ITER system design. In the space domain, more customers request for system design/architecture support instead of turnkey procurement. As a small company, with a clear focus on optical systems, KTO is able to answer specific customer demands and to support the customer throughout the life cycle of a product.
KTO was founded in 2014 by Dirk Kampf and Arnd Reutlinger, ex-employees from the former company Kayser-Threde GmbH. Both founders already had a solid background (over 45 years) in the design of optical systems for application in space and fusion technology.
---
D. Kampf has been involved as system engineer in many projects, e.g. ORFEUS, XMM, ANITA, Herschel PACS, H-Alpha and Visible Spectroscopy; MTG, Wendelstein, WSO/UV, EnMAP, etc. His range of competence includes optical and optomechanical engineering for space projects. In his former position as head of the optics department at the company Kayser-Threde GmbH (now OHB System AG) he was responsible for technical and administrative leadership of a team of 20 optical engineers.
A. Reutlinger has a long-term level of relevant experiences in the management of optical system designs for applications in space, fusion and automotive. Relevant projects are FESTIP/X-38, FLPP, Multipurpose FOS, FOSAT, WSO/UV, EUCLID, MTG, MERTIS and H-Alpha and Visible Spectroscopy.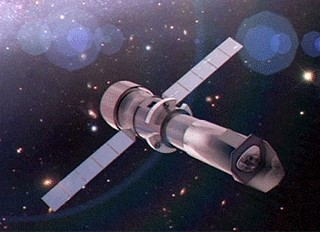 Our Goal
---
We define ourself as "supporter" for scientific developments; as an interface between science and engineering. We support our customers to define/develop a system concept which is stable in terms of feasibility, technical maturity and costs.
Our Focus
Design, integration & commissionning of optical systems
Optical systems for application in critical environments
Challenging performance requirements
Our Products
Optical (sub-)systems for instruments and diagnostics
Optical test equipment
Technology development activities
Engineering services for optical design and analysis
---
Our Design Philosophy
Experienced team in design, manufacturing & integration of optical instruments
Tighly integrated teams
Short decision-making strategies
High flexibility
Cooperation with specialist for mechanical design, thermo-structural analysis and manufacturing
Interdisciplinary harmonisation of optical, mechanical, structural and thermal design
Finding innovative solutions for technical problems