Your Partner for demanding Optical Systems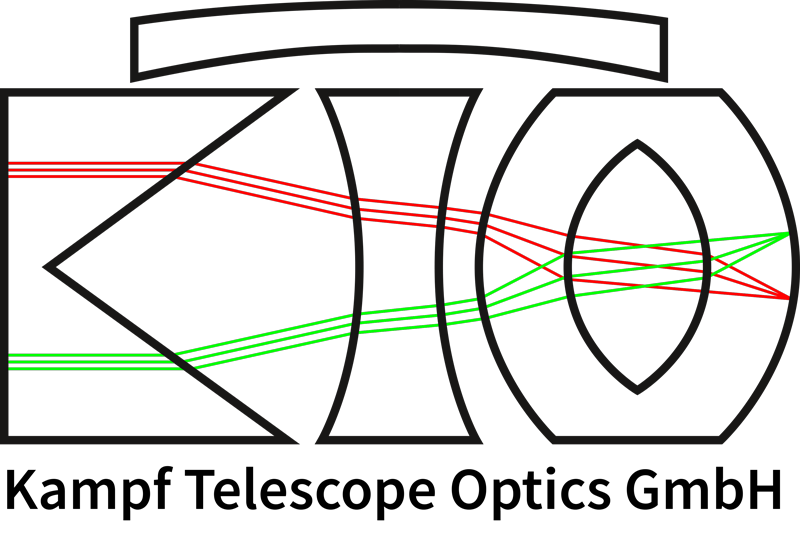 Many science and industrial applications require optical systems for observation, control and monitoring.
Most of these applications need to work under severe environmental conditions which could severely degrade the functional performance of the optical system.
Design and manufacturing of demanding optical systems which work in environments such as fusion and (aero)space is the key competence of KTO.
KTO has been founded in Sep. 2014 by former employees of the company Kayser-Threde. More about KTO in ABOUT.
Viele wissenschaftliche und industrielle Anwendungen erfordern optische Systeme zur Beobachtung, Steuerung und Überwachung.
Die meisten dieser Anwendungen müssen unter schwierigen Umgebungsbedingungen arbeiten, die die Funktionsleistung des optischen Systems stark beeinträchtigen können.
Der Entwurf und die Herstellung anspruchsvoller optischer Systeme, die in Umgebungen wie Fusion und (Luft-) Raumfahrt arbeiten, ist die Kernkompetenz der KTO.
Die KTO wurde im September 2014 von ehemaligen Mitarbeitern der Firma Kayser-Threde gegründet. Mehr über KTO in ABOUT.
Optical systems
for space, fusion and astronomy
Our Focus
Design, integration & commissioning of optical systems for space, fusion and astronomy
Critical environments and challenging requirements
Our Philosophy
Innovative solutions for technical problems
Tightly integrated and experienced staff
High flexibility to customer requirements
Our Products
Optical (sub-)systems for instruments and diagnostics
Optical test equipment
Engineering services for optical design and analysis
Kampf Telescope Optics GmbH
Geisenhausenerstrasse 11 A
D-81379 Munich